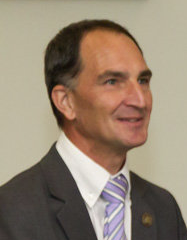 Arthur Jacobs

SEIS Consult is established late 2016 and is a Brisbane region independent consultancy that provides advisory services customised to address strategy, process and project management needs in relation to Specialised Environmental and Industrial Services. SEIS Consult is managed by its owner Arthur. He holds a BSc and a MSc in Chemical Engineering. With his 30 years of experience in the Oil & Gas industry he can now be best described as an experienced and people oriented Manager with delivery focus. With a genuine passion for employees and customers, he has demonstrated successes in international sales & business development; in operations and project management; in business, product & process optimization processes; in cost reduction initiatives across the Environmental & Industrial Services in Oil & Gas. 

The fields that thrilled him the most and had responsibility for, always had an innovative, technological and environmental drive and were mainly in Specialised Environmental & Industrial Services for upstream, midstream and downstream processes.
Recent roles have had demonstrated responsibility and accountability not only for P&L, operations and commercial / business development activities, but also for safety, leadership, project requirements, and planning & strategy.

From 2011 onwards, he has been consulting for the Gerson Lehrman Group (GLG) on a casual basis.

To be successful running the consultancy he has set the bar high and is challenging his own Key strengths at all times:
People Management - collaborative management of cross-functional and multi-cultural teams
Sales & BD Management - create opportunities, internal and external, using "common sense" and collaborative approach
Creative - converting problems into solutions: innovator and conceptual thinker
Operational / Project Management - High level commitment to safety, ethics and governance, also efficiency, analytical and attention to detail
Leader - Coaching, training and mentoring teams, adhering to the core values Integrity, Respect, Confidence and Acknowledgement
Client Management - Personalized client focus by listening to clients' requirements and commit to deliver on promises and expectations.
Last but not least, Arthur is exited to follow the P.A.S.S.I.O.N. concept for his consultancy, and is in line with his key strengths:
P = Performance drive(n)
A = Affordable
S = Safe
S = Solid
I = Innovative
O = On time
N = No nonsense 
Learning more about any of the technologies listed on this website can be rather time consuming and frustrating at times. We get that. In such occasions there is no better way to learn about the technologies than having a Face to Face with us. SEIS Consult is a small company and has great flexibility, which makes them able to service regional, domestic and international markets. To arrange a meeting, just don't hesitate and contact us today.